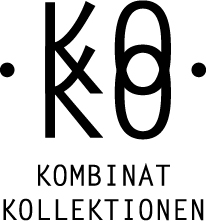 thirteen is the lucky number for KOKO / KombinatKollektionen, because that's exactly how many HTW berlin graduates it took to form the fashion collective. with an eye for youthful aesthetics they aimed at presenting their first collections in the former supermarket HO berlin, a slightly ironic wink at consumerist culture.
the KOKO-team took a step out of the comfort zone and realised a fashion show without any help from the university or big sponsors. they managed the whole organisation from the first idea to the final event.
thirteen young people with different perceptions of fashion, culture and zeitgeist just realised their dream of an exclusive fashion show.
more information about KOKO:
www.facebook.com/pages/KOKO/609441165756456?fref=ts
press:
www.vogue.de/mode/mode-news/mode-nachwuchs-graduation-fashion-show-kombinat-kollektionen
www.sleek-mag.com/special-features/2013/10/lucky-number-thirteen-kombinatkollektionen/
www.oe-magazine.de/stories/kombinat-kollektionen/